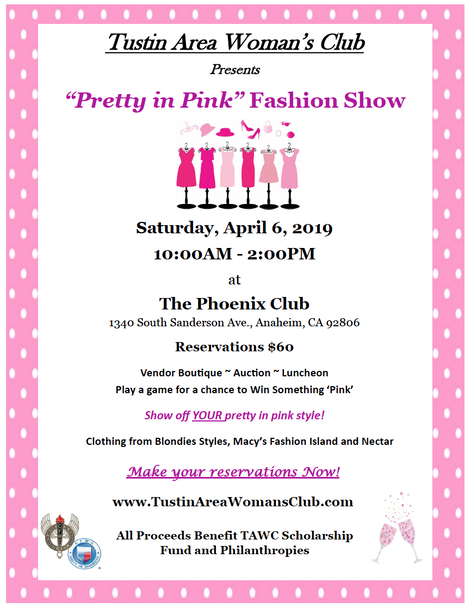 Make Your Reservations NOW!
Invite your family and friends.
---
There are many ways to Help Our Fashion Show Fundraiser to be a Success!
All Proceeds benefit our community!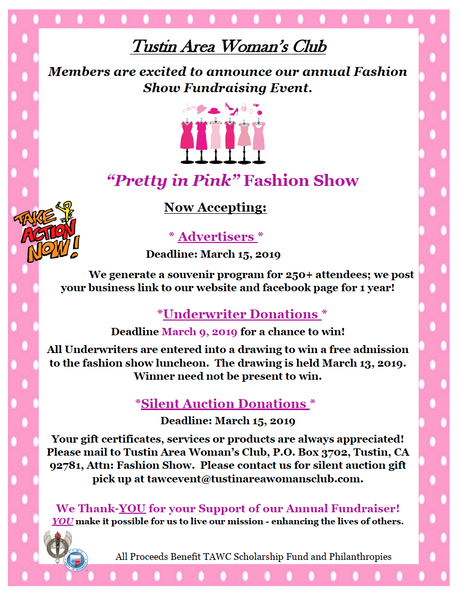 Please Contact Us for more information on how you can help our fundraiser!
Let us know if you need any donation forms​, schedule a pick up
on a auction item, or if you have any questions!
Pay for your Fashion Show Support Here!
---
Donate any amount here!
---